PERCHÉ LE SCALE DI ESCHER SONO A FARA SAN MARTINO
ПОЧЕМУ ЛЕСТНИЦЫ ЕСКЕР НАХОДЯТСЯВ ФАРА САН МАРТИНО (ИТАЛИЯ)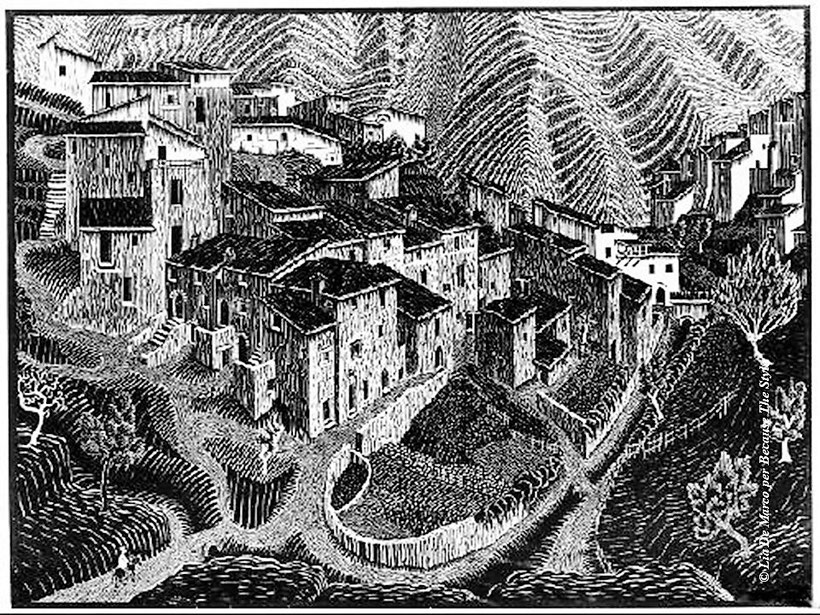 Scale, un numero incredibile di scale; gradini ovunque, disposti per geometrici parallelismi, disseminati tra le vie del paese. Sembra un dedalo vorticoso, frutto di un gioco mirabolante e frenetico di chissà quale dio. Sono ripetizioni di moduli e volumi, scomposti alla maniera cubista, che rappresentano costruzioni impossibili, esplorazioni dell'infinito, tassellature del piano gradualmente cangianti in forme differenti. Un "sali e scendi" ossessivamente ripetuto che, ora unisce ora separa, a seconda del cammino da compiere: una metafora della vita, fatta di irte salite e agevoli discese.
Stairways, an incredible number of stairways; flights of steps everywhere, arranged geometrically and scattered throughout the streets of the village.  It looks like a swirling maze, the result of the amazing frantic game of some kind of god. The staircases are repetitions of modules and volumes fragmented as in a Cubist painting, representing impossible constructions. They are like an exploration of infinity, tessellations that gradually change shape.  The obsessively repeated "ascending and descending" at time brings people together while at times separates them, depending on their route: a metaphor of life consisting of steep climbs and easy descents.
Голладский  художник Мори Корнелис Ескер в 1928 году предпринял далёкое путешествие в Италю, до  Фаре Сан Мартино на  провинции Кйети (Италия). Здесь опыт созданний неизданный, иллюзорный и очаровательный.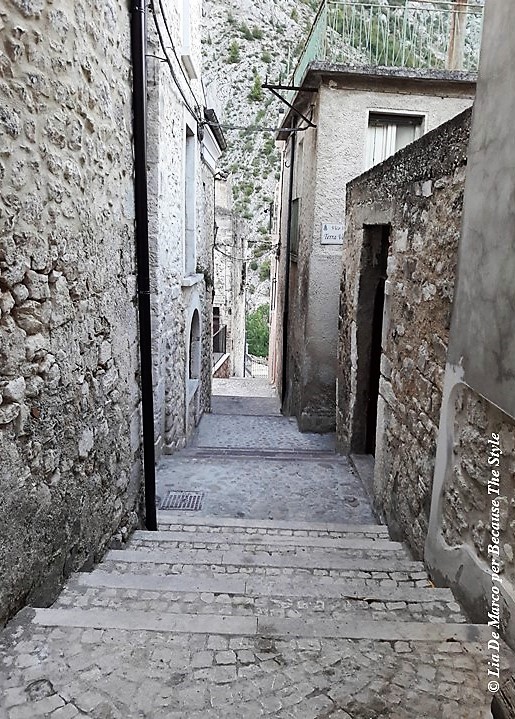 Questo mondo diverso, e al tempo stesso identico, apparve all'artista olandese Maurits Cornelis Escher (1898-1972) come un'illusione capace di suscitare immediatamente un'esperienza dei sensi del tutto inedita seppur incantevole, quando nel 1928 intraprese un lungo viaggio in Italia, che lo condusse a Fara San Martino, in provincia di Chieti.
Dutch artist Maurits Cornelis Escher (1898-1972) conceived this world as being different and identical at the same time. He created an illusion capable of offering an unprecedented though enchanting sensory experience when, in 1928, travelling through Italy, he reached Fara San Martino near Chieti (Italy).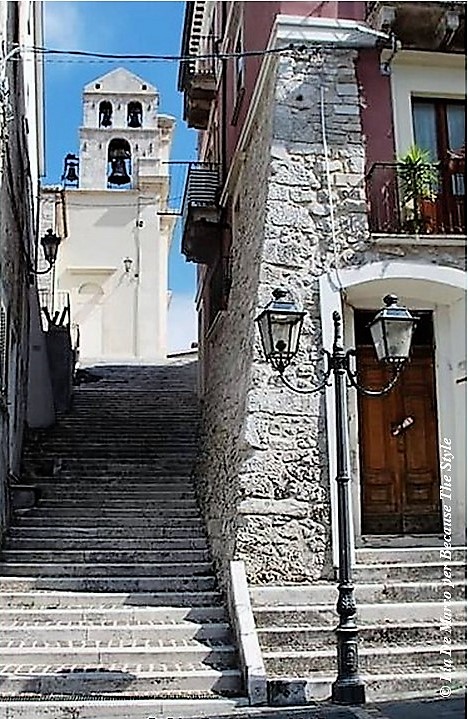 Le scale di Fara, i gradini infiniti del paese, abbarbicati tra i caseggiati, diventano solidi intrecci di vissuti, che si dispongono alla ricerca di effetti paradossali in un nuovo concetto spazio-temporale, molto apprezzato dai matematici e dai fisici: questa è la traccia di esperienza radicale incisa nella preziosa litografia su legno da Escher, l'artista dei labirinti impossibili.
The stairways, the endless flights of steps between blocks of buildings become tight twines that create paradoxical effects in a new space-time concept much appreciated by mathematicians and physicists. This is the radical experience offered by the lithograph woodblock print made by Escher, the artist of the impossible mazes.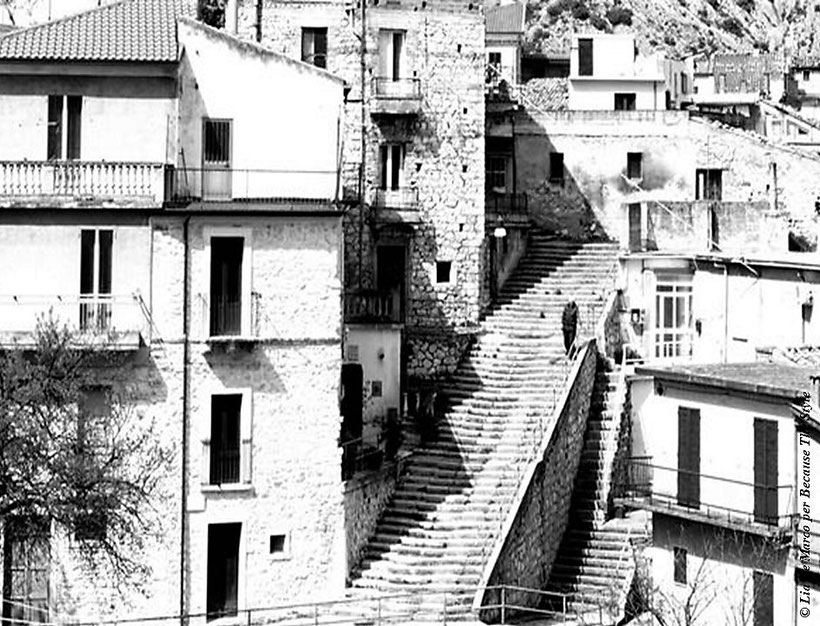 © Lia De Marco per Because the Style
Traduzione a cura di Donatella Zepponi
Photocredits
Lia De Marco
Sharing is caring!