BECAUSE WE HAVE RE-DISCOVERED FRIDA ONLY RECENTLY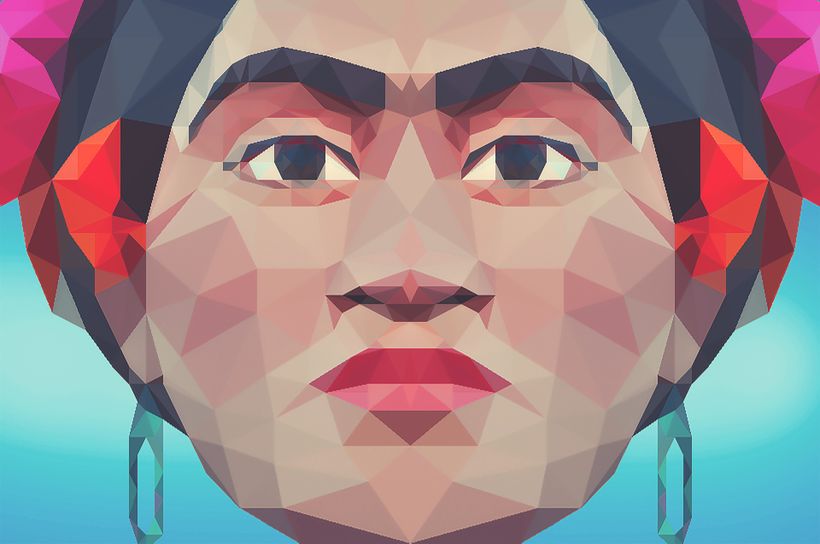 Nel 2002 esce il film Frida interpretato da Salma Hayek, un cosiddetto biopic che, dopo quasi un secolo, riporta all'attenzione del mondo una delle pittrici più controverse del periodo surrealista.
Si potrebbe pensare che la popolarità derivata dal film abbia fatto riscoprire l'artista messicana, ma non si può ridurre il fenomeno iconico degli ultimi 15-20 anni alla sola resa cinematografica. Infatti, già nel 1994 cominciavano ad essere pubblicati libri su di lei: il suo Diario, un vero capolavoro artistico, letterario e linguistico.
Cosa ha catturato, dunque, l'attenzione dei più?
Possiamo avanzare delle ipotesi. Di certo il fatto che sia una donna fuori dal comune in un periodo e in un contesto piuttosto avverso alle donne la rende più vicina ad un'eroina che ad un'artista. L'evoluzione della società e la sempre maggiore attenzione verso il ruolo della donna ha portato alla riscoperta di tutte quelle figure femminili che avevano portato avanti una vita quasi come segno di riscatto per l'intero genere. 
Frida vive nella prima metà del XX secolo in Messico. Subisce numerosi interventi chirurgici in seguito ad una malattia prima e ad un incidente dopo che le hanno segnato la vita senza che mai, però, si arrendesse al dolore ed alle difficoltà. Ha difeso la sua femminilità e le sue scelte politiche, le sue origini e la sua cultura, mantenendo saldo il senso di libertà fino alla fine, sopraggiunta quando era ancora giovane.
Frida is a 2002 biopic movie starring Salma Hayec as Frida Kahlo. After almost a century, the movie brings back to the world's attention one of the most controversial Surrealist female painters.
One might think that the popularity deriving from the movie was the reason for re-discovering the Mexican artist, but the iconic phenomenon of the latest 15-20 years cannot be attributed just to the movie. Actually, books about her were first published in 1994: her Diary, an artistic, literary and linguistic masterpiece.
Then, what has drawn the attention of most people?
We can make a few suggestions. Undoubtedly, the fact that she is an uncommon woman in a period and in a context rather hostile to women makes her more of a heroine than an artist. The evolution of society and the growing attention paid to the role of women has made us re-discover all those women who led a life almost as a sign of redemption for the entire genre.
Frida lived in the first half of the 20th century in Mexico. She had many surgeries because of a disease and an accident later on. Such surgeries left a mark on her life, but she never surrendered to pain and difficulties. She defended her womanhood and her political choices, her origins and her culture, upholding her freedom until the end that came when she was still young.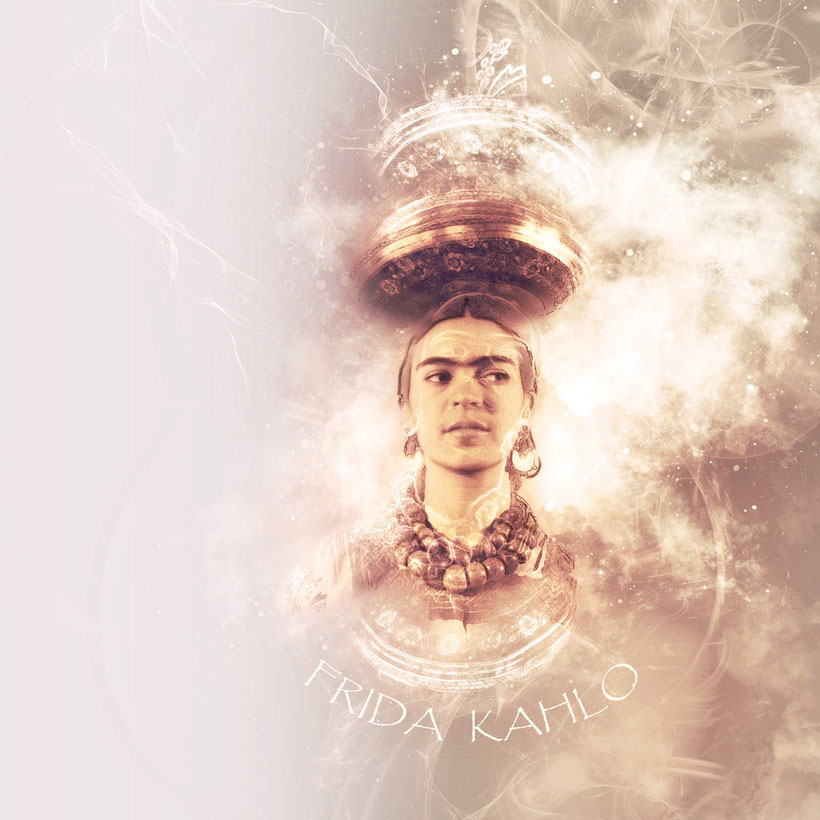 Questi sono gli elementi che l'hanno resa una delle protagoniste del libro del 2017 Storie della buonanotte per bambine ribelli di Francesca Cavallo ed Elena Favilli.
Frida diventa, dunque, "educativa" per le bambine che oggi non sognano più il principe azzurro e non hanno paura a dichiararlo.
Nel mondo della moda stilisti disegnano collezioni ispirandosi agli abiti della tradizione messicana indossati e creati dalla stessa Frida; le mostre delle sue opere nel mondo si sono moltiplicate, registrando un numero altissimo di visitatori.
La risposta al nostro quesito però è anche nella riscoperta della sua arte. Oggi, la società tutta, non solo gli addetti ai lavori, hanno sviluppato una sensibilità tale da poter comprendere ed apprezzare le sue opere ed ebbe ragione Andrè Breton nel definirla "a ribbon around a bomb" (un fiocco attorno ad una bomba). Ebbene, quella bomba è esplosa, rivelando finalmente una grande artista, una grande donna, una combattente, una perfetta rappresentante dei giorni nostri, qualcuno in cui potersi identificare, ma vissuta oltre 70 anni prima del tempo.
Such elements made her one of the main characters of the 2017 book Good Night Stories for Rebel Girls by Francesca Cavallo and Elena Favilli.
Therefore, Frida plays an educational role for little girls who no longer dream about Prince Charming and who are not afraid of saying so. 
Fashion designers find inspiration in traditional Mexican clothing worn and created by Frida herself. Exhibitions of her artworks, attended by a high number of visitors, have multiplied all over the world. 
The answer to our question, however, is to be found also in the rediscovery of her art. Nowadays, society as a whole, not just insiders, has developed a sensibility to art that enables it to understand and to appreciate her works.  Andrè Breton was right when he defined her "a ribbon around a bomb". Well, that bomb has exploded, revealing at last a great artist, a great woman, a fighter, a perfect representative of our time, someone we can identify with even though she lived 70 years earlier. 
©Daniela De Napoli per Because The Style
Traduzione a cura di Donatella Zepponi
Sharing is caring!