BECAUSE BEING DIFFERENT CAN MAKE A DIFFERENCE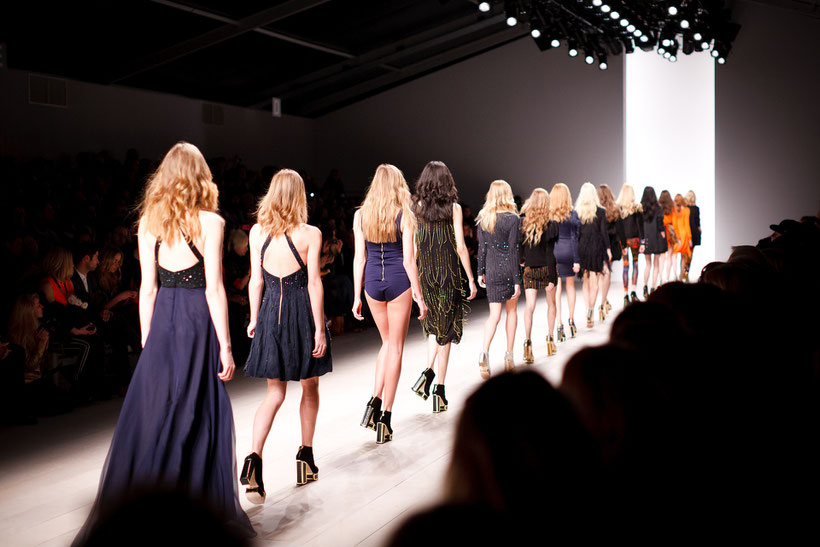 40.000 followers su Instagram, dove le immagini parlano chiaro e dove un post – fra tanti – colpisce non tanto per i 2.858 likes, ma perché con la bellezza netta e pulita di una top model dà un bel colpo ad uno degli stereotipi più difficili da abbattere: la top è Nina Marker, protagonista da almeno un paio d'anni delle passerelle più prestigiose di Parigi e Milano, musa per i marchi Yves Saint Laurent, Missoni, Fendi, Versace, Max Mara e volto di Chanel.
Nella foto su Instagram la t-shirt e il volto sbarazzino parlano chiaro: "Bee Kind. I Have Autism" e nel post specifica  "Awareness y'all Asperger syndrome represent, it's possible for us to be successful and have a good time! Stay safe and protect your mind". 
La consapevolezza di essere affetti dalla sindrome di Asperger, forma di autismo che può compromettere notevolmente le capacità di comunicazione e relazione, non ha fermato Nina di fronte al desiderio di realizzare i suoi sogni, i suoi progetti di vita e di lavoro: orgogliosa lo comunica ai suoi followers e al mondo invitando tutti a volersi bene per quello che si è, a guardarsi dal punto di vista delle risorse e non delle mancanze.
Nessuno, ammirandone la bellezza e l'eleganza, avrebbe mai pensato che questa splendida ragazza potesse essere affetta da autismo, che nella vita abbia avuto delle difficoltà a relazionarsi con gli altri, che possa essere stata anche emarginata o semplicemente non compresa perché il suo modo di approcciare l'altro era "differente". Ed è per questo che Nina ha scelto questo outing così particolare e diretto, utilizzando proprio uno dei filtri che fa dell'immagine il canale comunicativo privilegiato. E ha fatto centro, con sguardo impertinente e sincerità.
40,000 followers on Instagram where pictures do not lie and where a post – among many – strikes you not so much because of 2,858 likes, but rather because the clear and clean beauty of a top runway model deals a mighty blow to one of the most hard-to-die stereotypes. The top model is Nina Marker. Over the last couple of years, she has walked in the most prestigious shows in Paris and Milan, being the muse for Yves Saint Laurent, Missoni, Fendi, Versace, Max Mara and Chanel labels.
In her picture on Instagram, the T-shirt she is sporting and her jaunty face speak out clearly, "Bee Kind. I Have Autism" and the caption reads, "Awareness y'all Asperger's syndrome represent, it's possible for us to be successful and have a good time. Stay safe and protect your mind".
Being aware of having Asperger's syndrome, a form of autism that can seriously affect communication skills and relationships, has not prevented Nina from achieving her dreams, in both her personal and work life. Proudly, she tells her followers and the entire world about it, suggesting that everybody should love him/herself for what he or she is, focusing on his/her resources rather than on what he or she is lacking. 
Nobody, admiring her beauty and elegance, would think that such a wonderful girl has autism, that throughout her life she has had difficulties in establishing relationships, that she may have been segregated or just misunderstood since her way of approaching others was "different". Nina has chosen a peculiar and direct way to speak out about her experience, using a platform where pictures are the main communication channel.  And she has hit the mark, with a naughty look and candidly.
© Francesca Lunanova per Because The Style
Traduzione a cura di Donatella Zepponi
Sharing is caring!